After having promised to have LTE available by the end of 2013, today was the day that my account was finally enabled for LTE on Three. While the mast near my home has not yet been upgraded for LTE. The wait was definitely worth it.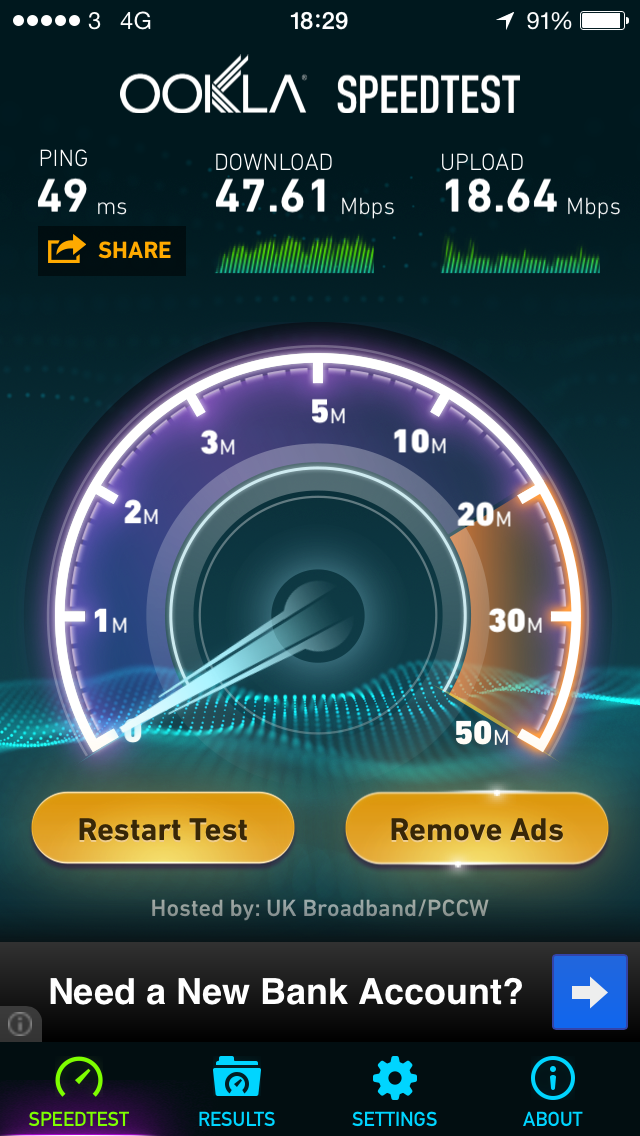 This test was conducted in Hammersmith, London on an iPhone 5 using Speedtest.net Mobile Speed Test.
While I was upset that Three took so much longer than they had originally announced, and where generally bad at letting customers know what was going on, now I am happy again.